We offer a range of services in Europe
EC+S European Consulting Plus Services federates a network of multi-specialists consulting managers and multi-cultural experts. We provide our clients with a range of tailor-made services throughout Europe combined with a multi-local approach.
EC+S European Consulting Plus Services helps companies across all industries – from emerging and growing businesses to major corporations – to deal with a wide range of challenges.
We offer both business and personal translation service plus interpretation service
EC + S supports you in translating your documents, whether technical, commercial, legal, tourist, or certified, and any other communication medium such as your website
We offer a wide choice of languages, including: English, French, German, Spanish, Italian, Chinese, Russian, Arabic, and Japanese.
Our translators are specialized by area of ​​expertise and only work in their mother tongue. EC+S offers a quality service guaranteed by standards and internal controls.
SOME OF OUR REFERENCES: TNT, METRO GROUP, INTERNATIONAL SMES ...
Our Interpreters will assist you during your negotiations with foreign partners, conferences, or international events in all common languages and all European countries.
We invite you to consult our brochure: Translation & Interpretation
Information or a free estimate without obligation on your part: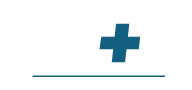 We Help Your Business Grow Working Together for Excellence

EC+S European Consulting + Services - Working together for Excellence